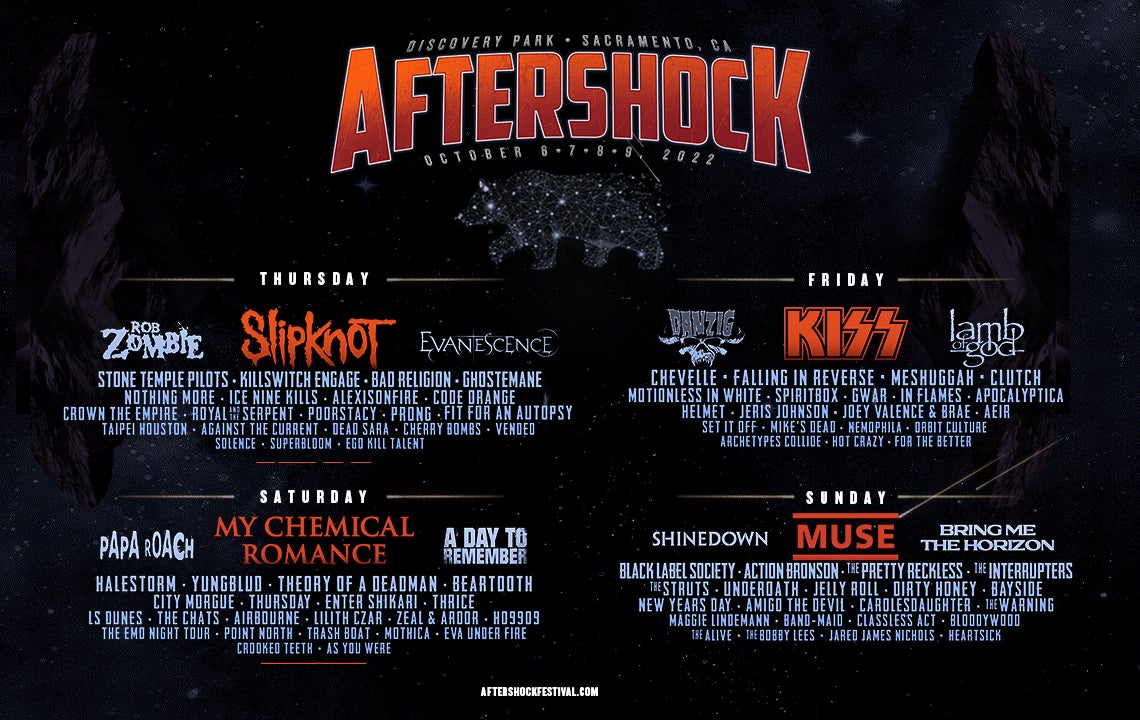 Park and Ride Shuttles
All Ages
Thursday, October 6, 2022 -
Sunday, October 9, 2022
The most convenient way to get to Discovery Park for Aftershock is to use the convenient Park & Ride Shuttle program! Aftershock is pleased to announce the new location of the 2022 program will be at Cal Expo located at 1600 Exposition Blvd in Sacramento. Each Park & Ride Shuttle Pass includes free parking for your vehicle at Cal Expo and a non-stop shuttle to and from the festival site.
On event days, shuttles will begin service approximately 60 minutes prior to the gate opening time. Shuttles will run continuously throughout the day with limited service between 5:30pm-8:30pm on Thursday and Sunday and 6:30pm-9:30pm on Friday and Saturday. Shuttles will run approximately 75 minutes after the end of the festival each night until. Note: Accessible shuttle services will be available at all times throughout the event for paid shuttle pass holders.
Park and ride shuttle passes are sold daily and for the weekend. Each shuttle rider needs their own pass for all rides. Buy your park and ride passes in advance to ensure your convenient ride to and from Aftershock!